By entering your information, you are under no obligation to participate. We will send you information about Global Sisterhood Day, as well as emails from time to time that feature our sponsors and inspiring stories of sisterhood. We will only use your information in accordance with our Privacy Policy. We will never sell or share your data.
Join the Movement
✓ Learn how to host a sister circle
✓ Receive the Sisterhood Manifesto
Global Sisterhood Day is 100% free to participate in
What is Sisterhood?
For nearly all of human history, we have lived together in community, supporting one another. No matter what we were going through – good times or sad – there would be other women there to support, celebrate, encourage and care for us. When women come together to celebrate and support one another, shame and insecurity are brought into the light, and we work together for healthier communities and a better future. Sisterhood is the supportive structure that holds all of life together.
How are we Celebrating?
March 21st, 2015 was the inaugural Global Sisterhood Day. Women from around the globe gathered in small groups to celebrate the unique and important relationships between women, and engaged in meaningful conversation about their hearts, lives, and vision for the planet. We had over 2,700 participants from more than 75 countries, participating in over 115 circles…not to mention the countless informal celebrations that happened that day.
March 16th, 2024 marks the 10th annual Global Sisterhood Day, and Sister Circles will be happening all over the globe.
This annual global event is an opportunity for us to collectively take a stand for a future that is only possible when we rise in connection, support and celebration of one another.
Participation in Global Sisterhood Day is 100% free.
Sign up, and we'll send you a Sister Circle Host Guide, and our Sisterhood Manifesto!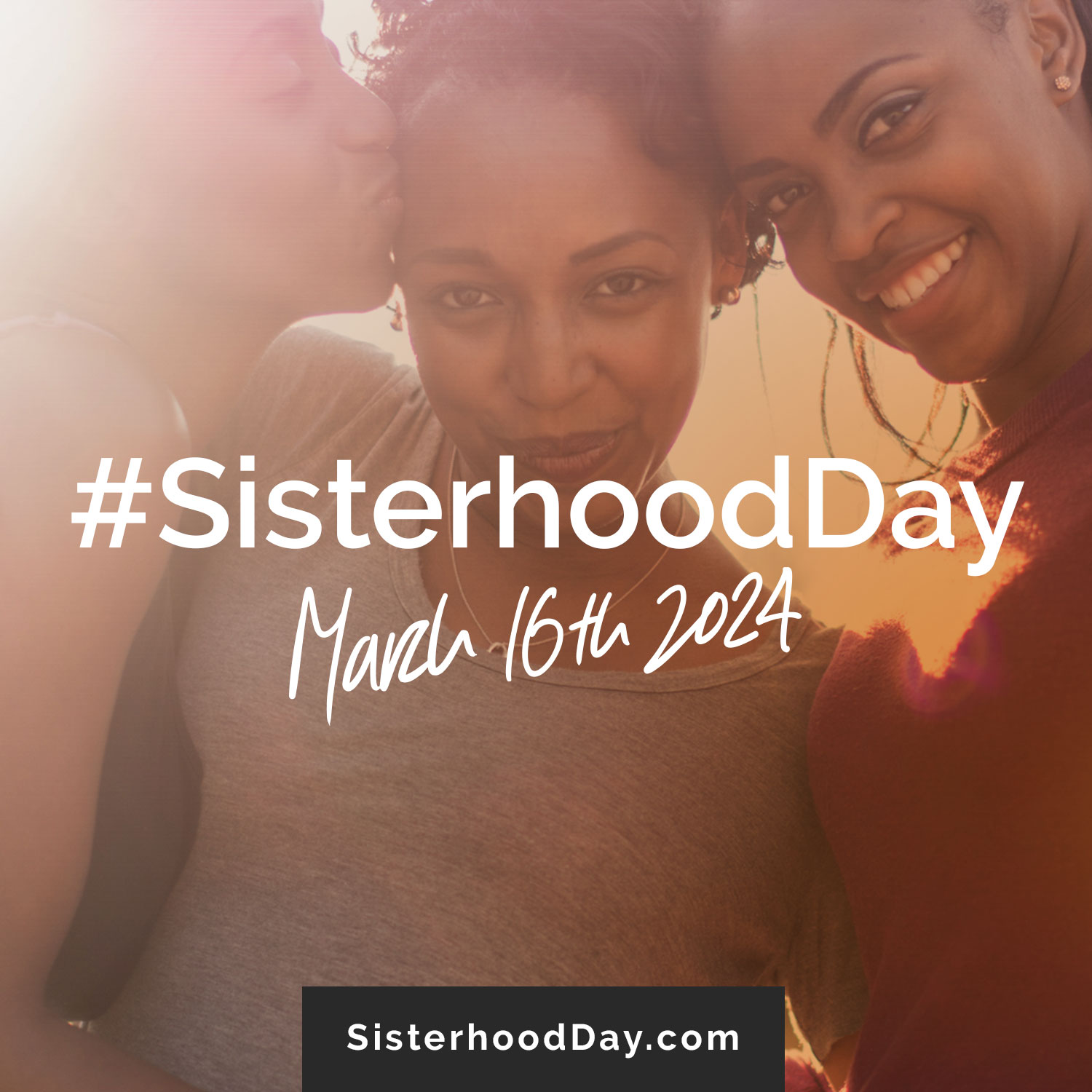 Join the Movement & Receive the Sister Circle Host Guide & Sisterhood Manifesto
Global Sisterhood Day is 100% free to participate in.